01.08.2008
On Sunday July 6th went Draggi to lure coursing to Chlumec nad Cidlinou, it was CACT competition.
First run Draggi was running with his son Dermot ...
Draggi white and Dermot red
Second run is made by points, so Draggi was running with Andulka od Bennyho ...
Draggi red and Andulka white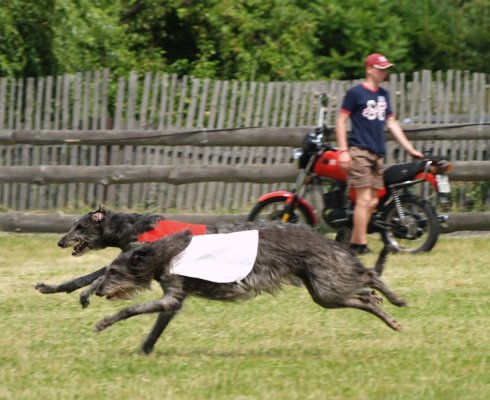 Draggi was excellent and it was happy day for him and the other sighthounds.
This time was Draggi on first place and got title CACT.
Photos made by KCHCH ADP, Eva Dufková and Pavel Jeník.