12.11.2008
CACIL coursing in Germany
---
On Sunday, 19th October, CACIL coursing took place near Dresden in Germany.
We were anxious to meet our deerhound friends, because in Germany, there is more racing deerhound than in our country, but in this race, there were only our three entered – Molly, Draggi and Randis.
The vet checked their hearts and paws.
Molly raced with Randis and Draggi waas alone. Randis took the lead, but then she stepped badly and, hobbling, she returned to us.
Molly finished the race alone, but Randis caught the bait at the end and was applauded for this by the audience.
Draggi ran nicely….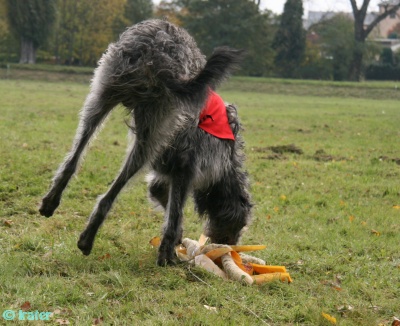 Draggi and Molly ran the second round together, because Randis had been resting, by the order of the vet. Draggi was pleased with this option, because running in pairs is better….
Draggi white, Molly red
We enjoyed the time, we were waiting for the results, by playing with Gina…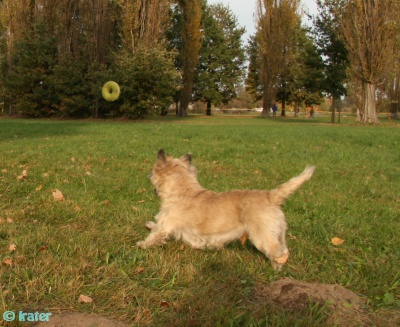 And the results?
| | |
| --- | --- |
| 1. Molly | title CACC |
| 2. Draggi | title res CACC |