16.01.2009
National dog show in Olomouc
---
On Sunday 11.1. we went to the national dog show to Olomouc with Randis and Asi (Maybedog).
Deerhounds were as first breed in the show ring and today there were only ours. The judge was Ludmila Fintorová from Slovakia.
Asi got excellent 1, CAJC, BOB
and our Randis was very good 1.
And how our deerhounds enjoy the show?
As the first was a big duel ...
...both showed their beautiful, flying movement...
...showed themselves in show stand...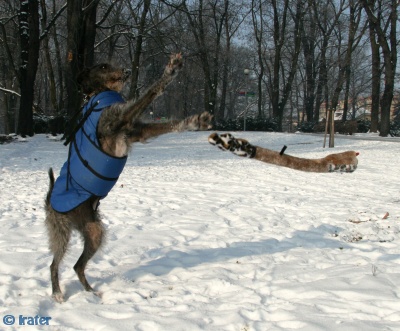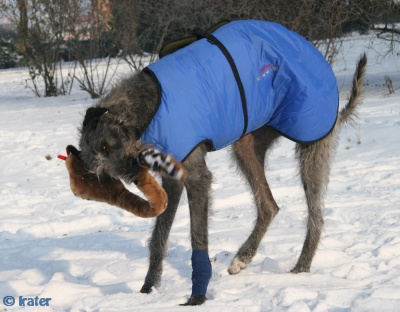 ..."who is the best today ?! "...
... today was the nicest Maybedog...