23.04.2009
This year's first deerhound trip - Lednice 4.4.2009
---
We met in Lednice na Moravě and sef off on our first deerhound trip. The weather was good so instead of going to some show in Ostrava or Wieselburg, we have opted for going on a trip, which was appreciated by our deerhounds more than some show thing. Lumir and Nada also had also joined us along with their friends and our friend Jana. So the company consisted of five deerhounds, one cairn terrrier, one newfoundland labrador, one parson and bischon.
We were quite an attraction, esp. for the children, as soon as we set off.
Dogs enjoyed their time…
They laughed... Maybedog (Asi)
Draggi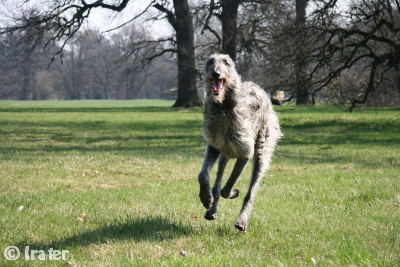 Randis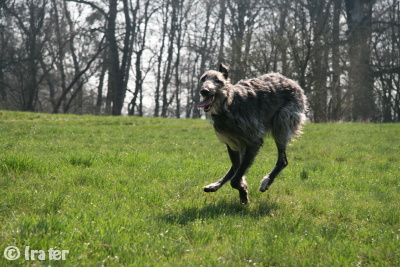 Molly
They waded in the swamps..
Andy, an aunt of our Asi, played in water, hunting labrador ...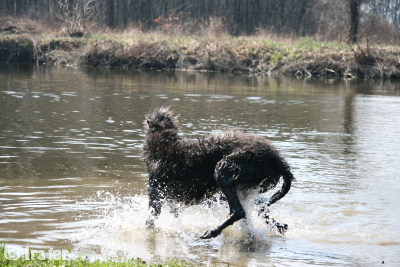 Our friend Martina had a wedding on Janohrad, so our first goal was set. She had planned the wedding in medieval style, so some medieval dogs were just about OK…
We met 'rival' trip of Slovak cuvac and there were lots of them, including many puppies…
Then we set of for local mosque, where we had some snack, well, deerhound s had it, who begged it out from Nada.
Randis, Molly, Asi
This happens if you leash parson, limiting his freedom…
All our company here and now and together...
Have a look on another photos. We hope, there will be more of us next time.....