20.09.2009
Beauty and performance
Přívrat 15. - 16.8.
---
Club show KCHCH
---
This trip I spent with Lucka and her Bára, deerhounds Asi, Draggi, Molly.
At place we were on Friday evening and we went to long walk.
On Saturday was club show of club sighthounds breeders, judge was Marta Růžičková.
Draggi won champion class with
ecellent 1, CAC, Best dog
.
Eileandour Draggi
Draggi finished the title of
Czech Grand champion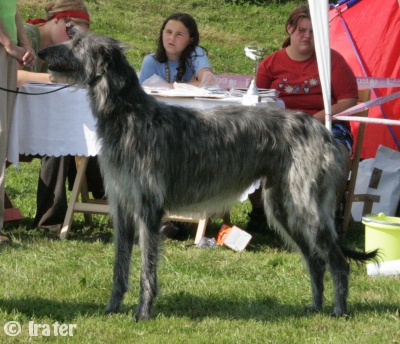 Eileandour Draggi
In intermediate class was Asi´s sister - Azalka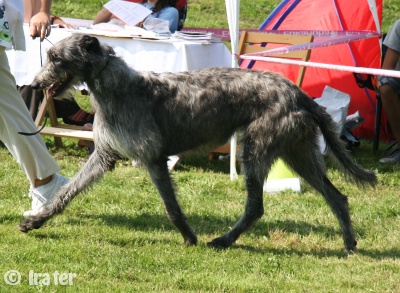 Azaria Irsias - excellent 1, CAC, Best bitch
Champions class won our Molly with
excellent 1, CAC
.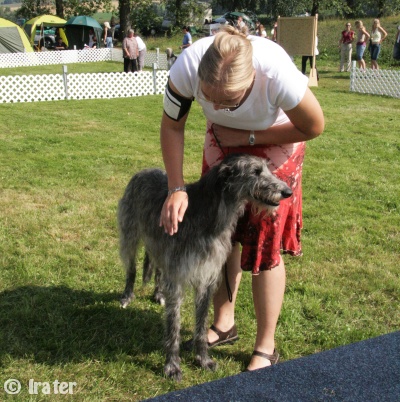 Queen Qumolly Qwinta of Dirty Mind
---
In the afternoon were coursing training. I entered our Asi and I was very curious about his run ...
He is very interested in ...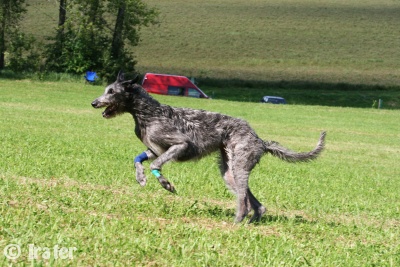 Asi
www.ceskypes.cz
Second run he ran with racing muzzle, because he needs it for the coursing licence by our rules.
www.ceskypes.cz
www.ceskypes.cz
Our Asi
---
Lure Coursing Přívrat
---
About seve o´clock we were controled by organizers and we were looking forward to running.
Here were only two deerhounds – Molly and Draggi.
Molly (red)
www.ceskypes.cz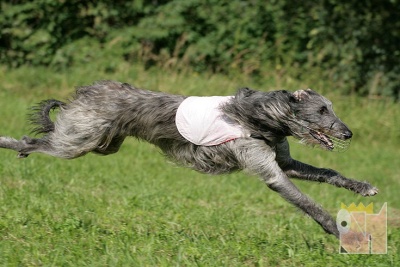 Draggi
www.ceskypes.cz
After the first run we go for a short walk and our dogs took a bath in the pond ...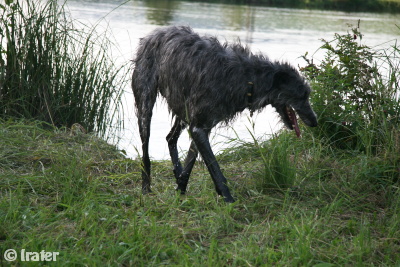 Molly
Draggi
Asi
Then Asi ran his first licence run sucessful which he had to run alone.
Asi
www.ceskypes.cz
Second run our three deerhounds ran together because Asi needed collective run.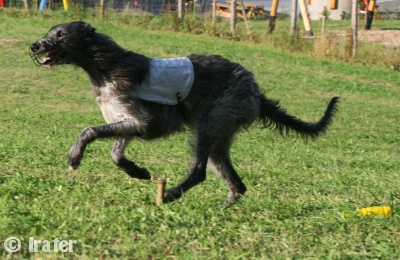 Molly - white
Asi - blue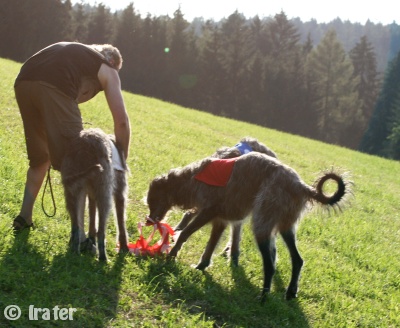 The results?
Champions for beauty and performace are Draggi and Molly
The we went around this beautiful area and took a bath ...
...Asi had a lot of energy after his running and he instigated other dogs for playing...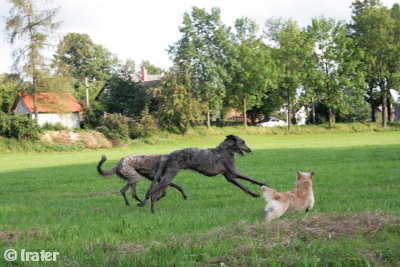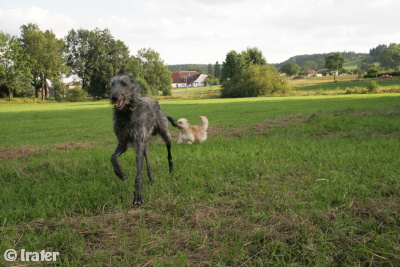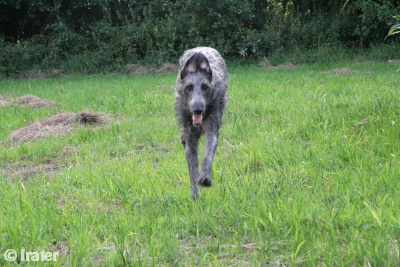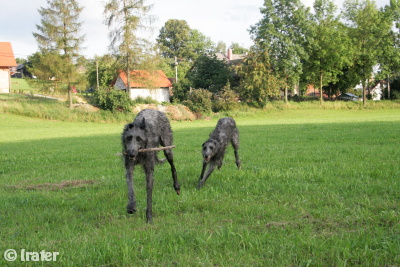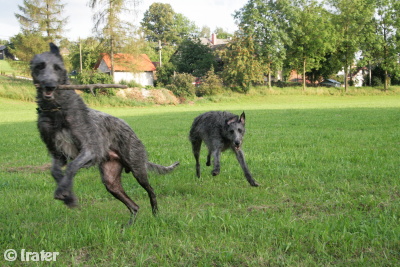 ...Asi pulled out little brach from the water...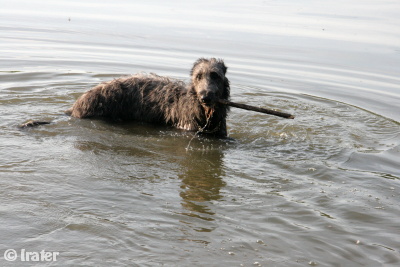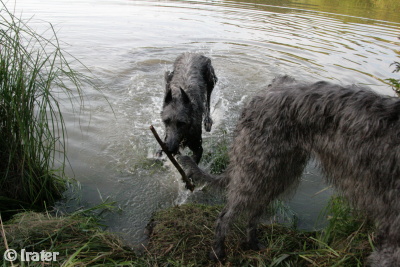 ...he was very proud of himself...
During the night we spent with Jana and Robo and new friends Veronika and Marian. In the morning we said Good bye and came home...
Morning´s bath ...