18.12.2009
International dog shows in Wels
5. - 6.12.2009
---
On Friday 04.12. we went to the last dog show of this year - to Wels in Austria. We entered Molly and Asi. In the late afternoon we came to family hotel in Bad Schallerbach, which is owned of very nice woman ...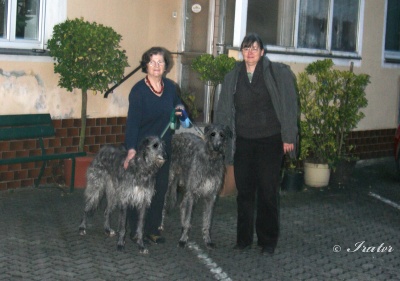 ---
Saturday 05.12.
---
On Saturday Mr. Kurt Summer from Austria was the judge. There were entered 8 deerhounds at this show. Our Asi won the open class with very good.
Molly competed with Baylind Hildegard in champion class and won the first place with award
excellent 1, CACA, CACIB, BOB
.
She finished the conditions for the title
CHAMPION OF AUSTRIA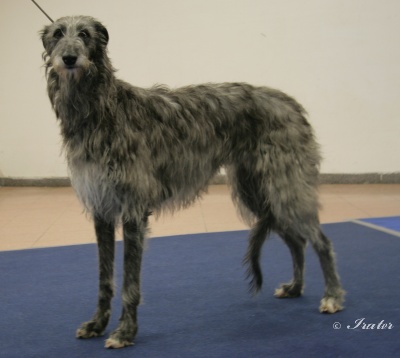 Molly in BIG competition ...
After the finish of this show we bought some food and we came back to the family hotel.
---
Sunday 06.12.
---
On Sunday Mr. Günther Ehrenreich from Austria was the judge. The same deerhounds were entered as on Saturday without dog from champion class.
Our Asi was
excellent 1, CACA, CACIB
Our Molly was on second place, the first was Baylind Hildegard, her owner was very happy because Hildegard finished the Interchampion title. Our Molly won
excellent 2, res. CACA, res. CACIB
.
Then we got the Asi´s cup... and ...
... after the two showing days we drove home.