07.02.2008
On the 3rd Febuary was very nice day like in the spring. We decided to go to trip with our dogs too. Kessy and Baltazar stayed at home, but they had gone for a long walk at first. We called to Jana and Robo, if they had wanted to go to some trip. They agreed with us and we decided to go to zoo.
We met in front of the zoo in Brno ...
Randis, Draggi, Molly, Gina, Estrella, Gero, Babu, Athos, Ťapka
At first we saw a tiger ...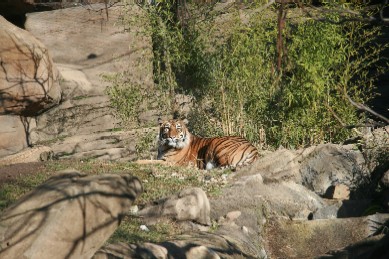 Tiger went to look at the special group ...
For deerhounds was a new animal, called ehite fox ...
For the wolfs were our dogs very interesting. All the way they look at us ...
Randis was intrested in sheep ...
Our deerhounds looked at Southern cassowary ...
A Llama posed for us ...
Also especially for Randis went a Lama guanicoe ...
After nice day we went home. So the next time ...