28.03.2008
On Saturday March 22nd we went to another dog show with Molly and Randis.
The judge was the same as at international dog show in Graz, Mr. Tino Pehar. We were very curious about the results, as the judge shouldn´t change his opinion during two weeks.
At first was our Randis. As soon as she saw the same judge, who said about her: "She is smaller". She started to play and jump. She was very happy in the show ring. Maybe she wanted to impress judge, maybe the judge could change his opinion ... Randis didn´t disappoint us and she made funny show for the public with her unbelievably talent for dog dancing ...
The judge were not smitten with her dancing show and she has got very good.
In open class was our Molly. Molly was showing very good like deerhound lady. She was excellent 1, CAC, CACIB,
qualifying for Crufts 2009
and she finished the conditions for
Czech champion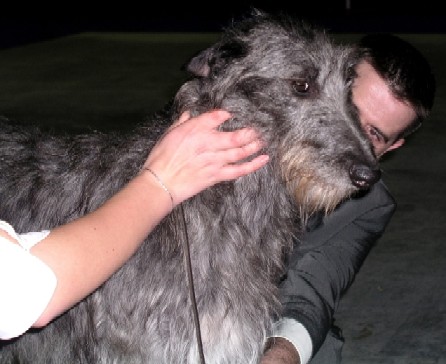 After this show we went for a walk. Randis found a new friend ...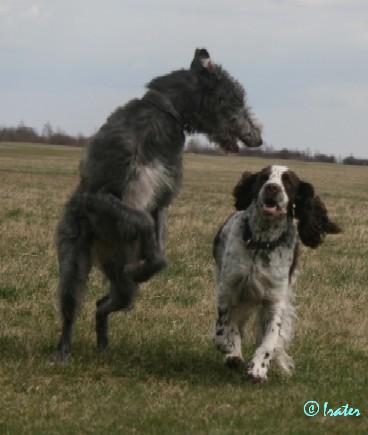 We will see what our princess Randis will make the surprise for us at another dog show ...
Photo: Lucie Drábová